Lucky Dog is an open boarding facility where guests are housed in individual crates overnight. The dogs enjoy potty breaks in our large outdoor run and playtime that includes ball-chasing, a splash in the pool on hot days, socialization, plus plenty of hugs and kisses from our staff!

PLEASE NOTE: Reservations are required for boarding. We are closed between 12pm and 2pm for naptime.

Boarding Hours:
We are open Monday thru Friday from 7am - 12pm & 2pm - 7pm
Weekends 8am - 12pm & 2pm - 6pm

Although clients may drop off or pick up dogs anytime during our normal business hours, boarding dogs picked up after 12 p.m. will be charged for a half day of daycare.

Policies:
Reservations made less than 24 hours prior to check-in will be subject to additional $25 fee.

To avoid a cancellation fee, please notify us 24 hours in advance.



Holiday Policies:
Lucky Dog is closed on holidays for daycare, as well as boarding pick up and drop off.

There will be an additional $6 charge per overnight of boarding on holidays.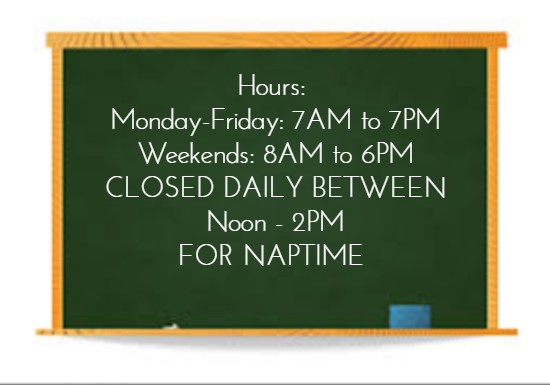 2 blocks west of Western Ave.